Eye-Fi cards bring some "smarts" to digital cameras, which haven't really experienced a functionality boom like smartphones have. If price was the only thing keeping you from getting one, then have a look at the new Eye-Fi Mobi.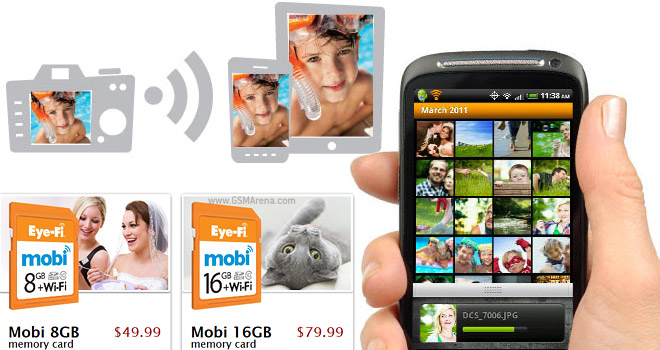 Just like the pricier Pro X2 card, the Mobi creates a Wi-Fi network that you can connect to with your iOS or Android device where the Eye-fi app will automatically download the photos. You can then browse the photos, edit them with your image editor of choice and share them on your favorite social network.
The Eye-Fi app is available on the Apple App Store, the Google Play Store and the Amazon Appstore. After you download the app, you need to enter the 10-digit code on the card's box into the app to pair your phone/tablet and Eye-Fi Mobi card.
The Eye-Fi Mobi comes in two versions – 8GB for $50 and $16GB for $80 (both are Class 10). The Eye-Fi X2 Pro 16GB is $100.
Keep in mind that you lose functionality with the Mobi compared with the X2 Pro. The Mobi can't copy RAW files (which doesn't matter for casual users), it can't upload photos to a computer (the X2 Pro can upload images to your phone/tablet too) and you don't get the cloud backup.