The newest Mac Pro complies with all EU laws and is available for sale in Europe.
In March of 2013, the older Mac Pro had been banned for sale in Europe due to regulation changes.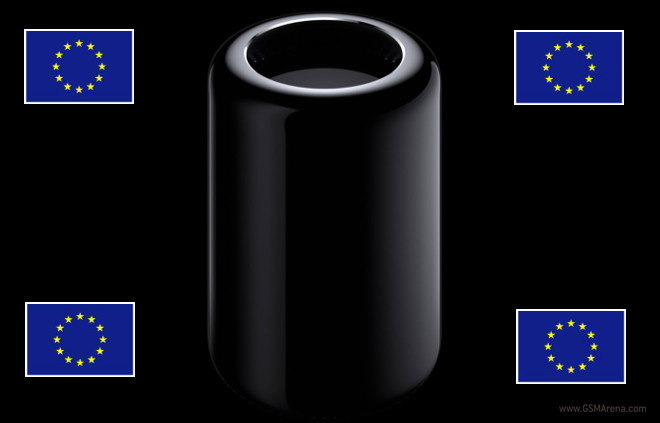 EU law stipulated that in order for an electronic device to be deemed safe, fan guards were required to cover the exposed fans of the previous Mac Pro model. The electrical ports on the popular desktop computer also required slight changes.
The latest re-design, however, rectifies all of these issues. European customers may be able to receive their new Mac pros as early as February. Will you be buying one of Apple's svelte, black, cylindrical computers?