Samsung has just unveiled a new member of their feature phone family. The Samsug Ch@t 350 C3500 (now that's a mouthful) is an entry level handset with a taste for messaging. It packs a side-sliding full QWERTY keyboard and runs on the Samsung proprietary TouchWiz platform.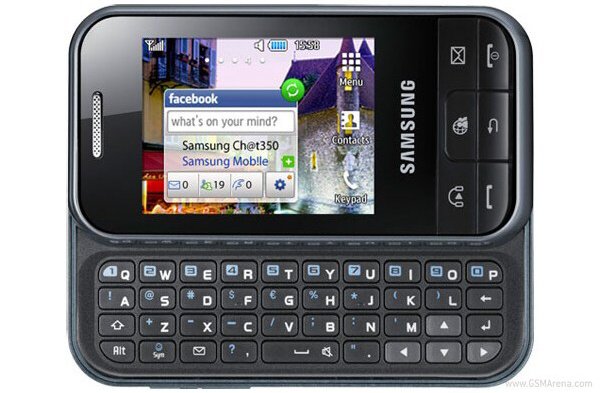 The screen on that one is a 2.4" LCD of QVGA resolution, which isn't exactly ideal, but it's about what you could expect in this class. There's no 3G or Wi-Fi on board, so you are left with EDGE for your data transfers. Bluetooth 2.1 and FM radio are included though.
You also get a 2MP camera, a nicroSD card slot (allowing you to increase the available storage by up to 8GB). And yes I know the 16mm-thick Samsung Ch@t 350 isn't your dream handset, but when you are on a budget, you can't have it all.