The new HTC One (M8) flagship has just gone official – if you've already taken a look at our quick hands-on impressions of the device here, join us as we go more in-depth regarding the new accessories that come with the device.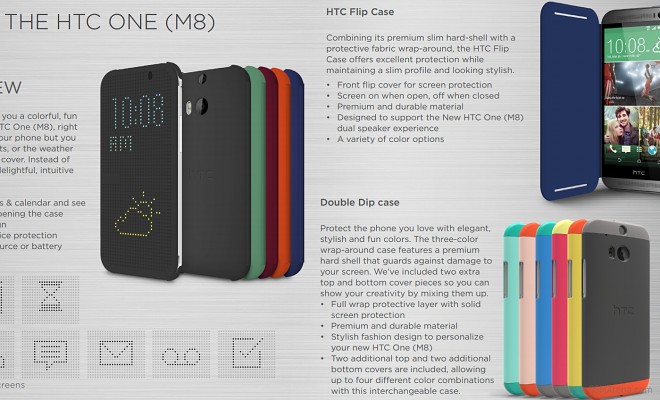 These include three cool cases, a car kit, keychain locator, BoomBass speaker, external battery bar, and an HTC Mini+ remote that lets you take calls and trigger the phone's camera.
Protection for the HTC One (M8) includes the HTC Dot View, Flip, and Double Dip cases. The Flip Case lets you protect both sides of the smartphone, and also toggles the screen on/off when the flap is opened.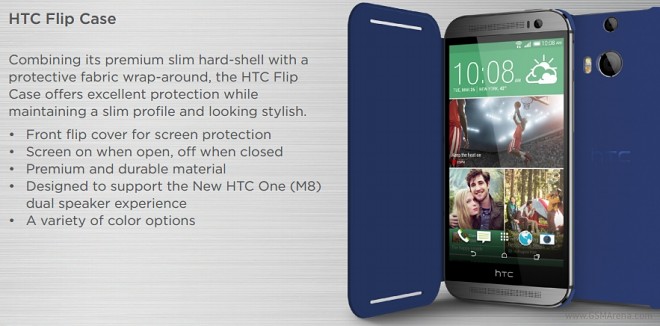 The Double Dip case lets you play around with various color combinations, by mixing and matching the top and bottom sections of the case.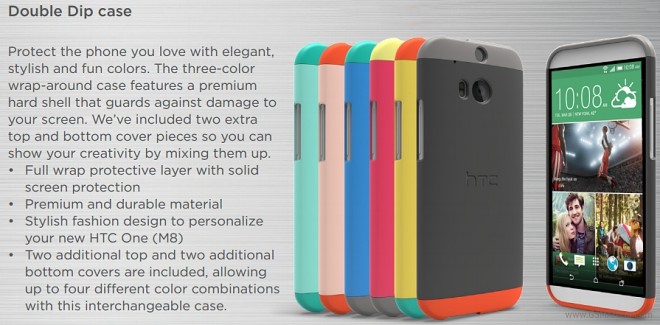 Finally, we were able to get our hands on the Dot View vase, which displays various notifications through small holes in the front cover, simultaneously letting you protect the screen and see notifications.
Moving on, we have the HTC Car Kit, that lets you mount the phone onto your car's dashboard to use for navigation and such. A similar accessory exists for the original HTC One, that connected via pogo pins, while here it connects to the phone's USB port.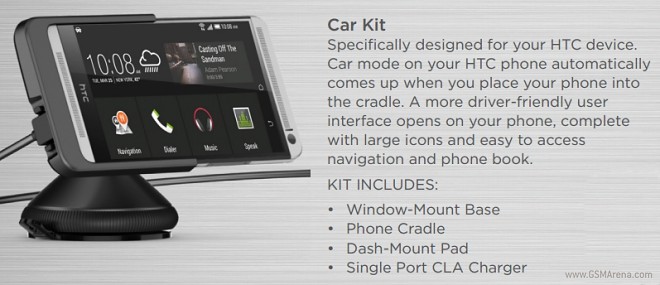 HTC Fetch is another straightforward accessory that attaches to your keychain and lets you quickly locate your device, and both will sound an alarm if they are more than 15 meters apart.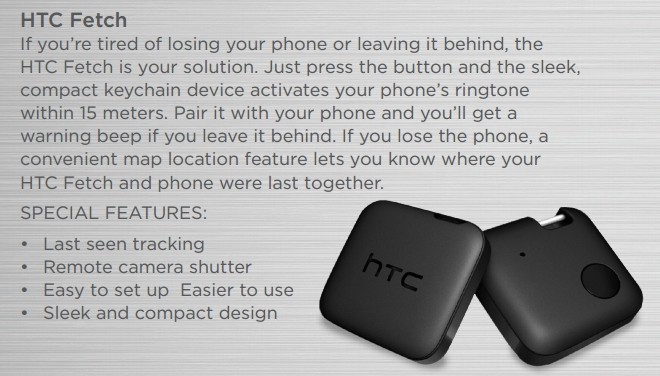 The HTC Mini+ pairs with the One and is a miniature smartphone in its own right. It lets you get calls and notifications, and even take calls while using your phone for something else. It also doubles as a remote control and has a built-in laser pointer for presentations and such.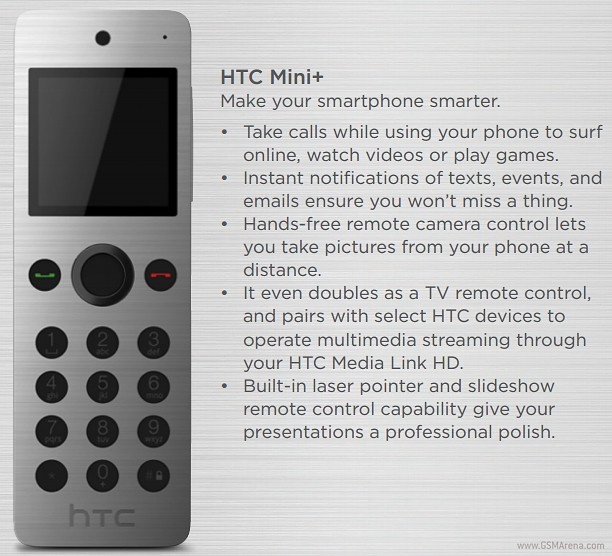 The HTC BoomBass speaker and Battery Bar both let you extend the functionality of the HTC One (M8). The first is a compact Bluetooth speaker that doubles as a smartphone stand. It pairs via NFC and has a 1,200mAh battery that lasts for up to 6 hours. The Battery Bar provides up to three full charges to the One thanks to its 9000mAh capacity, and even supports 2A fast charging.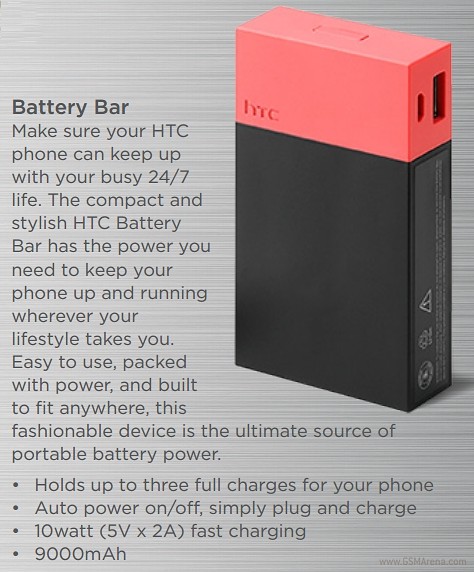 Speaking of fast charging, the HTC One is rated to support Quick Charge 2.0 capable of accepting up to 60 watts of power – an increase of almost 100% compared to phones with Quick Charge 1.0. The 1.5amp charger bundled with the HTC One (M8), however, does not support Quick Charge 2.0. HTC is planning on releasing an optional 1.67amp charger accessory that will come with the technology later this year.
For more on the HTC One (M8), check out our detailed first impressions, and be sure to stay tuned for our imminent review!