As its name suggests, the Element Case Soft-Tec Ducati Folio case for iPad Air is a result of a partnership between the California-based company and the iconic Italian motorcycle manufactuer. At a quick glance, the flip cover aims to offer a motorsports-themed alternative to Apple's own Smart Case for the iPad Air.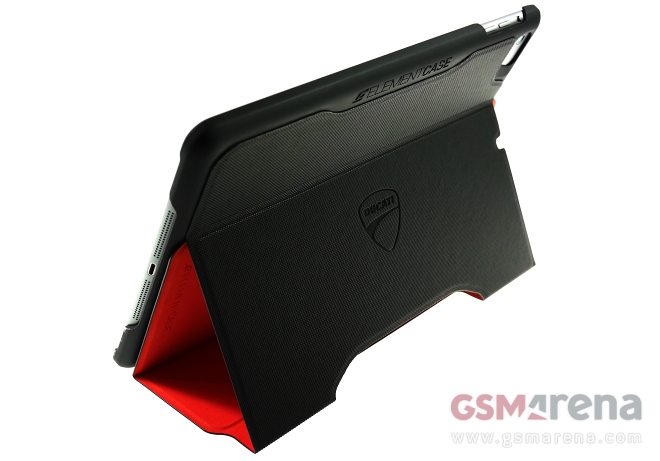 Announced during this year's CES, the collaboration between the two boutique companies includes accessories for iPad, as well as iPhone 5s. The accessories' lineup is currently offered in Ducati showrooms alongside the legendary motorcycles.
The Element Case Soft-Tec Ducati folio for iPad Air features slim design and dual, black/red color scheme. Its exterior is finished in high-quality synthetic material dubbed Tech-Grip, while the inside is made from eco-friendly suede-like material.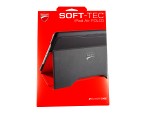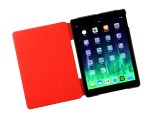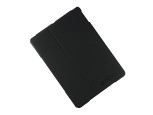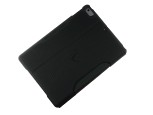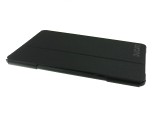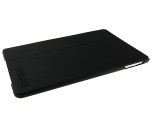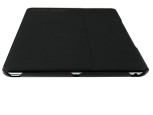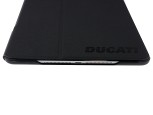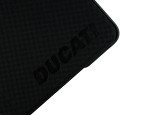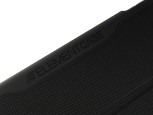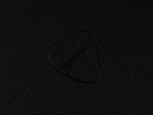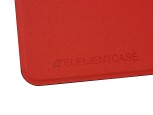 Element Case Soft-Tec Ducati Folio live photos
In person, the cover impresses with sleek, understated looks. The black/red color scheme coupled with Element Case's superb attention to detail leave no doubt about the premium nature of the cover.
A duo of large Ducati logos grace the front and back of the case, as do a duo of smaller Element Case ones. As expected, their finish is superb.
As far as keeping the iPad Air intact goes, the cover will do a good job in most casual use occasions. The case features a sturdy polycarbonate shell which holds the iPad firmy and covers all its corners. Light drops and scratches are certainly not going to be an issue, though if you are an accident-prone person you will be better off seeking out more rugged alternatives.
Ergonomics of the cover are up to Element Case's usual high standards. All buttons and ports of the iPad Air are left uncovered, so they are easy to access. The flip cover has a built-in magnet, so it powers up the iPad Air when you open it.
The integrated stand functionality works exactly as expected. It offers a duo of angles – one suitable for gobbling up multimedia content and one which makes typing on the iPad's touchscreen easier.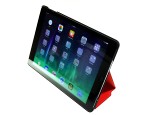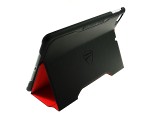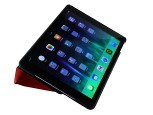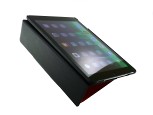 The stand functionality is standard
Final word
Light, good-looking, and well put together, the Element Case Soft-Tec Ducati Folio case for iPad Air is one of the best alternatives to Apple's premium Smart Case. The cover is certain to be a less rare, even more premium alternative to the official Apple case for the same amount of cash. I therefore find it easy to recommend to anyone with even remote interest in motorsports.
The Soft-Tec Ducati cover is priced at $79.99 in Element Case's online store. A version of the case sans Ducati branding costs $10 less – it should appeal to those who don't fancy motorcycles.