eBay had a good final quarter in 2013 to round off a great year – revenue grew 19% both for Q4 and for the whole year, reaching $6.6 billion. Both eBay and PayPal reached record results from mobile, which was one of the major drivers of growth.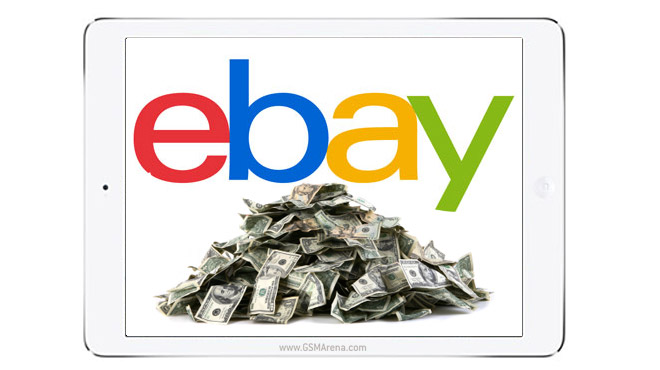 For the fourth quarter of last year net income was $850 million with an operating margin of 22.6%, up 0.7 percentage points compared to Q4 the year before.
Tor the full year net income was $2.856 billion (up 9%) on a net revenue of $14 billion (up 14%). Of that, $7.4 billion came from eBay's marketplaces and $5.6 billion from PayPal.
The company has announced a $5 billion stock repurchase program, with $254 million worth of shares already repurchased in Q4 2013. This, together with the impressive performance, may be why its shares have gone up.
Mobile is becoming a big part of eBay and PayPal – mobile users made up 40% of the 36 million new eBay accounts in 2013, with commerce through mobile growing 88%. PayPal saw 5.2 million new accounts in the year and mobile was a "key catalyst," with payment volumes through eBay going up 128% compared to the previous year.
You can read more concrete numbers in eBay's press release. Also there are news of changes in the Board of directors – Paul Icahn, who owns 0.82% of eBay appointed two of his employees to the board and proposed that PayPal be spun off. Here's eBay's official comment:
Regarding Mr. Icahn's separation proposal, eBay's Board of Directors routinely assesses the company's strategic direction and has explored in depth a spinoff or separation of PayPal. eBay's Board of Directors has concluded that the company and its shareholders are best served by the current strategic direction of the company and does not believe that breaking up the company is the best way to maximize shareholder value. As part of eBay Inc., PayPal is able to leverage the company's technology capabilities, commerce platforms and relationships with retailers, brands and large merchants worldwide. Payment is part of commerce, and as part of eBay, PayPal drives commerce innovation in payments at global scale, creating value for consumers, merchants and shareholders.

eBay Inc.'s Board of Directors and management remain focused on delivering sustainable results and driving long-term value for all shareholders.