After releasing an alpha version last month, EA has now released the final stable version of the Origin store client for Apple's OS X platform.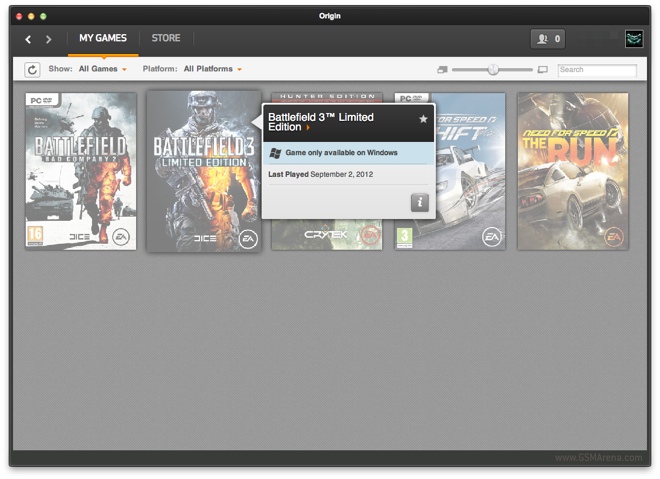 The client looks almost identical to the Windows version and other than the placement of the window buttons on top you can't really tell them apart. The big difference, however, comes in the selection of games that is currently available. As you can imagine, very few titles are currently available on OS X, with major ones being Batman: Arkham Asylum, DIRT 2, SIM series, and the Dragon Age series.
How quickly things will change on this front is hard to tell. Steam for OS X has been out for a while now but the selection of games remains mediocre at best. The Mac App Store doesn't have much to offer either. With Apple continuing to use below-par GPU in its range of Macs, the gaming situation on OS X doesn't seem like it's going to change any time soon.