Android users have been rightfully jealous of iOS for having exclusivity of one of the hottest racing games for some time now. Fortunately, EA has finally decided to right the wrong and brought Real Racing 2 to the Android market.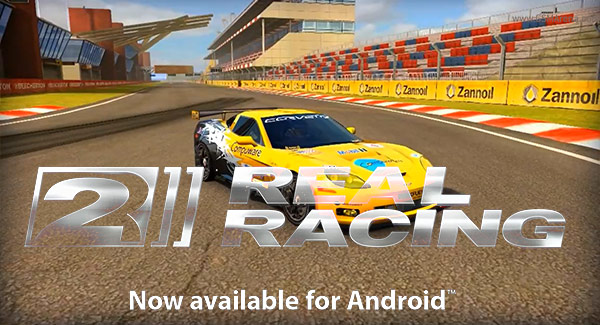 One of the most elaborate racing games for mobile platforms landed in the official app repository of the platform the other day and has already gathered a significant amount of downloads.
Unlike iOS, where it currently costs $0.99 (down from $2.99) to download the game, on Android you can try the game for free. But you only get a limited trial and you need to to unlock the full game through an in-app purchase afterwards.
To get the game, your Android smartphone needs to be running 2.1 Eclair or later version of the Google OS. And keep in mind that the game requires to download about 600 MB worth of game data, so you'll probably need to use Wi-Fi to get it.
And here's a quick video to convince you that the game is worth waiting for all those bytes to download.