Christmas sales are great in the high street, but even better when they crop up elsewhere, such as in this case with both EA and Gameloft putting a number of their top titles on sale for the holiday season at considerable discount.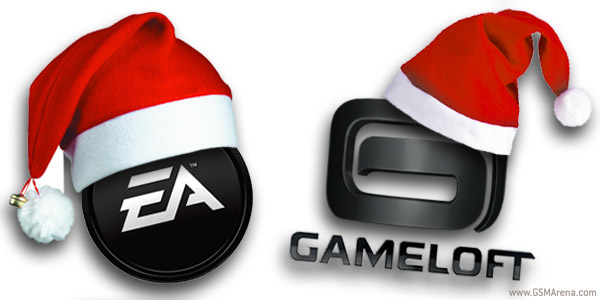 With around 20 iOS titles from Gameloft and over 100 EA titles on both iOS and Android in some cases dropping from $10 down to as little as $0.69, it seems like a good time to get your festive game face on.
Both publishers are undoubtedly some of the most prolific on any of the app stores out there and with the number of high quality mobile games they offer, such heavily slashed prices are most certainly welcome.
There are a number of racers from EA's Need for Speed series up for grabs and popular titles like Nova 2 for the iPad in the Gameloft camp for example. Those in Europe also get access to The Adventures of Tintin!: The Secret of the Unicorn – The Game (catchy) on iOS for a mere £0.69 over the Christmas period.
How many deals do you plan on snapping up and which ones? Here are links to both Gameloft's and EA's collection of winter bargains.