Now that we've gotten the 300 out of the way, it's time for the super cheap Nokia – the Asha 200 to have a go at our reviewing course.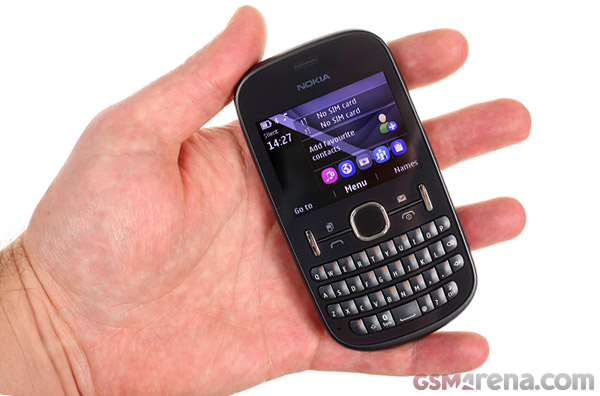 The Asha 200 is a non-touch device with a full four row QWERTY keyboard, which has the ability to operate two SIM cards at the same time. Trying to keep the asking price as low as possible, the Nokia Asha 200 has a modest specs sheet, covering little else but the basics.
The Asha 200 supports dual stand-by and a handy hot-swap option – the second SIM card slot is placed on the side of the phone, allowing you to replace it without switching off the phone. Here's the video unboxing of the Asha 200 followed by a brief demo of its user interface.
The Nokia Asha 200 is a compact device that won't be a great burden to your pocket at 105 g. The front is occupied by a 2.4″ QVGA (240 x 320) display, under which you get a full QWERTY keyboard. The back features a 2 MP camera with fixed focus. Under the hood, there's a relatively beefy 1430 mAh battery.
The Nokia Asha 200 full review is already in the works, so stay tuned!