Those of you willing to replace the hardware keyboard of your laptops with a touchscreen, please stand up and get your credit cards ready. Ok, you don't need to stand up, just joking. The thing is the dual-touchscreen Acer ICONIA has just gone on pre-order and you can book your unit right now (as long as you live in the US).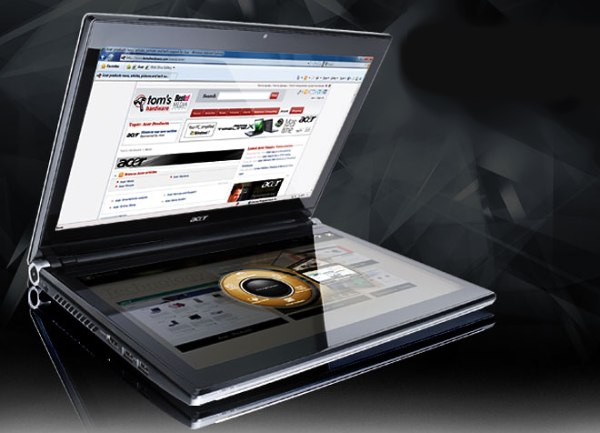 The great news is that the asking price is actually lower than the previously announced $1500. Instead you can get your Intel Core i5-packing ICONIA for a cent under $1200. Pre-orders have already started and the first units should arrive to their new owners in April.
Canada will also get the dual-screen ICONIA in April, but Acer won't be offering the Iconia on pre-order there.
You can check out our hands-on of the Acer ICONIA for more live photos and information on the device.