Dropbox has updated its iOS app to version 3.9, bringing in a new Recents tab that lists all the recently used files, as well as the ability to add comments on files. In addition, the company has also announced that in the next few weeks it'll add the ability to create Microsoft Office docs (Word, Excel, and PowerPoint files) right from within the app – this feature will be available in a separate update.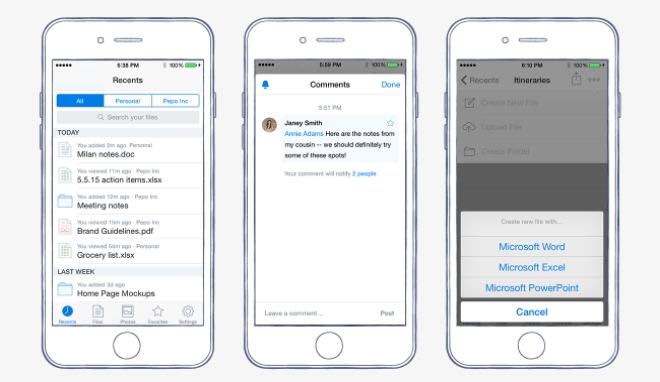 "The best part, though, is how these features work together," the cloud storage company said in a blog post. "For example, when you're meeting with a client to brainstorm ideas for an upcoming project, you can use the Recents tab on your iPhone or iPad to quickly pull up your last project for reference. Then you can create a Word doc to take notes as you discuss. After the meeting, you can @mention your client in a comment, so they have the notes and can add anything you've missed. Then when you get back to your desk, you can turn that Word doc into a full project plan."
You can download the version 3.9 of the Dropbox iOS app from the App Store.