Earlier this month, Dropbox and Microsoft announced a broad partnership that would see the two companies' mobile apps working together – allowing you to edit Office files from the Dropbox app and access your Dropbox from Office. This integration is now live.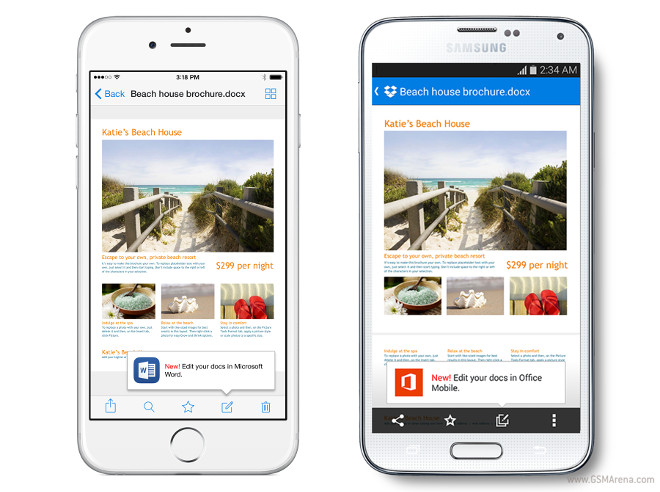 The latest version of the Dropbox app for iOS and Android lets you open any Office document, spreadsheet, or presentation. And the new Edit icon (seen in the image above) lets you start editing stuff in the latest Office apps.
All changes will be automatically saved to your Dropbox. So, to sum things up, you can view Office docs in Dropbox, and there's a link to the Office apps if you want to do some editing. If you run the latest mobile Office apps, you can save documents in your Dropbox, and open stuff from there.
If, in your Dropbox app, you tap on Edit when you view an Office file, and you don't have the Office apps installed, you'll be prompted to get the appropriate app for that file.
The new features are apparently going to take a few weeks to roll out to all users, so if you're not seeing them yet, there's no need to panic – they'll show up for you eventually.