Popular file storage and sharing service Dropbox just updated the Android version of their application, which brings with it some useful new features.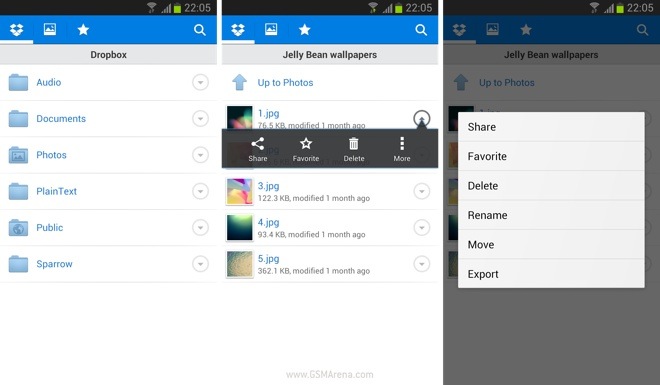 Two of the important new features are the ability to share as well delete multiple files at once. But either there is some bug or I'm missing something here, because I can't for the life of me find any option to mark multiple files at once.
Other changes include ability to organize favorite photos into albums, UI improvements and minor bug fixes.
It's rather strange that two of the major changes mentioned in this update don't seem to work. If anyone finds a way to make them work, do let me know.
Update: Turns out the ability to mark and share/delete multiple photos is only available for images uploaded to Dropbox using the camera upload option in the Photos tab and not for general files.