Angry Birds Rio is now free on iOS both in its regular (iPhone, iPod Touch) and HD (iPad) flavors.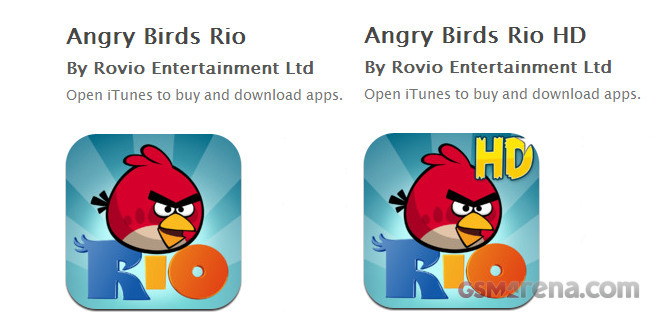 The promotion will last just one week, so you might want to act quickly.
All the Angry Birds games on iOS have always been paid-for and there never were free ad-supported alternatives. Even the original Angry Birds game has never been offered for free in its three-year history, while the Angry Birds Seasons has only been gifted away once. It's too early for the Space and Star Wars Rovio titles to get the same kind of treatment, but it will happen eventually.
Anyway, you have 6 more days to get Rio if you like.