The doubleTwist music player has received a new update, which brings with it a fresh new UI. Although the previous version looked quite stunning, the UI had started looking a bit out of place on the clean, flat UI design of modern Android versions.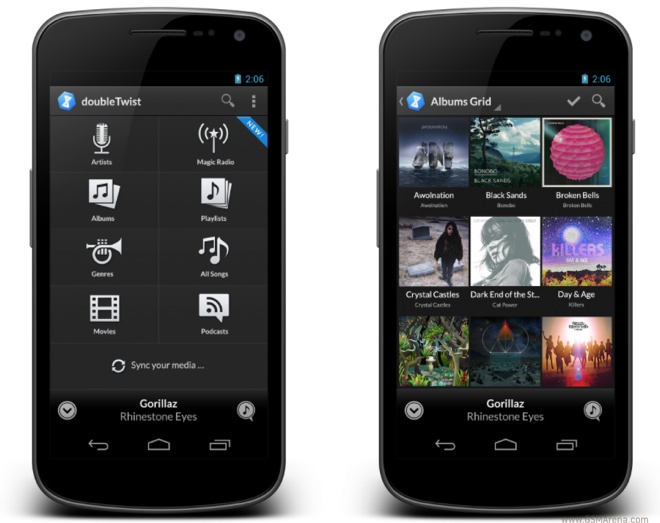 The latest version addresses that by opting for the new Holo UI guidelines while maintaining some of the look of the previous versions. You will now see flatter textures and typical Holo UI elements such as action bar at the top with an Up button and drop down lists. However, the app still maintains the dark gray background color and the custom fonts that make sure it stands out and doesn't look like just another Holo app.
The doubleTwist update is now live on the Play Store and can be downloaded from the link below.