Motorola warns every Droid X owner not to update with the leaked Android 2.2 ROM. The reason is simple – there is no way to update your device with the official firmware in September. Or at least that's what Moto says.

I'm not sure if Motorola will specifically exclude the devices updated with the leaked 2.2 ROM or it's telling the truth and there is no way you could upgrade with the official ROM. One thing is sure -if you can't find a way to restore your previous firmware, you will be stuck with the leaked update (until someone finds a solution).
The official Droid X Android 2.2 update will roll out in the early September. I guess the risk of trying leaked ROM is not worth it.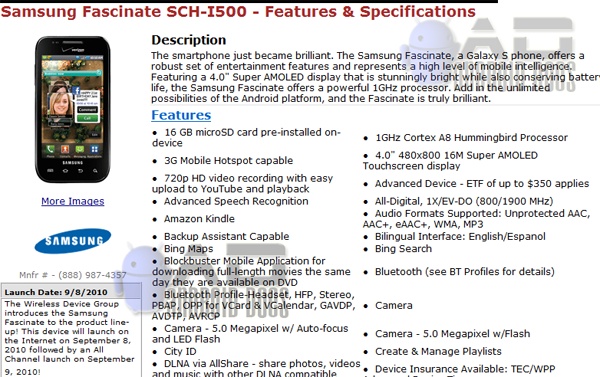 And while we are still on Verizon's territory, the recent rumors suggest the CDMA Galaxy S a.k.a. Samsung Fascinate will launch on September 8. The competition among the Androids is going to be furious.