Popular mobile browser Dolphin has reached the v10 mark and brings with it some new features to make it even better. The first among the changes is a new user interface. Dolphin 10 has a flat new UI that is more in tune with the times and at the same time retains the basic architecture of the previous versions. Unfortunately, this means it's still not quite Holo and features a rather massive additional menu at the bottom of the screen.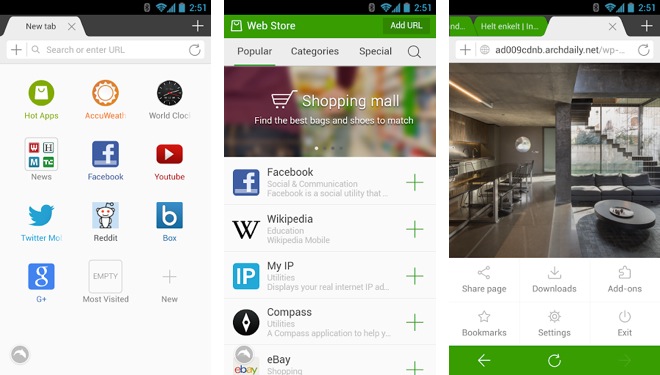 Another change is the presence of a new web app store. This is similar to the web store on the desktop version of the Chrome. These are web apps, which in most cases equates to bookmarks, that install on your browser's homescreen and let you quickly access those sites.
Other changes include:
Drag & drop grouping of speed dials into folders on homescreen, with 60+ speed dial slots
Dolphin key: single swipe access to browser menu, tab list or Gesture/Sonar
Search directly within Amazon, Twitter, Wikipedia, eBay, Youtube, Twitter or Facebook from URL bar
Flash support can be re-enabled in settings
Themes & Night Mode have been updated for v10
You can download the updated version of Dolphin Browser from the link below.