Disney Mobile, which is enjoying a new lease of life in Japan after a short stint in the US, will be launching its first smartphone. You might be thinking of a Mickey Mouse shaped plastic gadget (I did at first) but it turns out it's a very serious Android smartphone made by Sharp…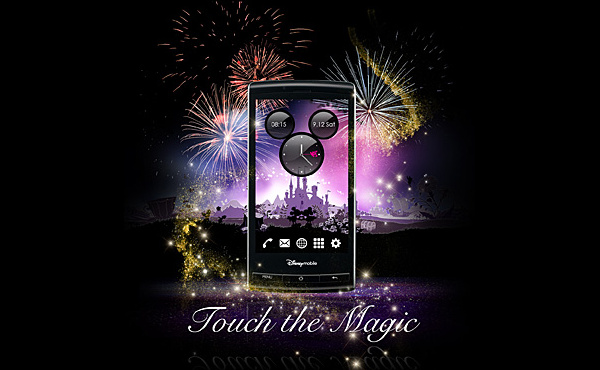 The Disney Mobile smartphone is a re-branded Sharp 003SH and it boasts some impressive features. There's a 1GHz CPU ticking on the inside, running Android 2.2 Froyo with Flash in the web browser.
The screen is a surprise too – a 3.8" WVGA screen with glasses-free 3D (using a parallax barrier). The camera on the back of the Disney droid has the unusual 9.6MP resolution and records HD videos.

Speaking of the back, it will be customizable with selection of six custom back covers. There will be other Disney-related content too – Mickey and Minnie emoticons, some apps and widgets and a @disney.ne.jp email address (your 3rd grader friends will be so jealous).
The Disney Mobile smartphone will be available in February. More info will be available at the end of this month (hopefully, things like price, name of the phone, etc.).
Source (Site in Japanese)