When Nokia and Microsoft announced their partnership it surprised many, but some insiders have info that sheds more light on the reasons behind the move. It's not just Stephen Elop's Microsoft past, apparently there's also a billion dollar changing hands (going from Microsoft to Nokia).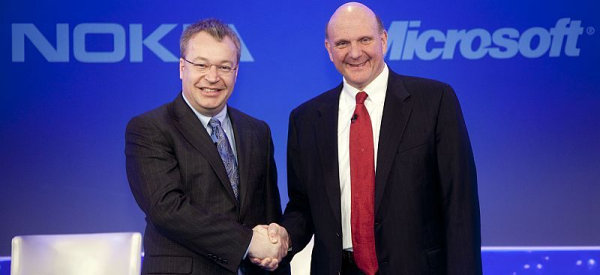 It's more complicated than just the money though – there's fees, patent portfolios, mapping services and other considerations…
Both Nokia and Microsoft (especially the mobile division) haven't been having the best of times lately and their CEOs were under pressure to put their companies back on the road to the top.
According to a couple of insiders, the Nokia-Microsoft agreement will run for more than 5 years and Microsoft is shelling out a $1 billion – some of which will line Nokia's pockets before they even start selling phones.
Nokia will pay a license fee for each of their phones that use Windows Phone 7 (that's how it is with other manufacturers that use WP7 too), which should allow Microsoft to make their money back.
But the deal will also allow Nokia to reduce the development costs by about a third, the insiders say. Last year Nokia spend €3 billion, so it's a sizable saving.
Apparently, the billion dollars wasn't Nokia's only incentive to choose Windows Phone 7 over Android – there's very few WP7 devices, which will make it much easier for Nokia's handsets to stand out against the competition.
As part of the deal, Microsoft and Nokia share revenue from services like search and ads and also the geo-location services provided by NAVTEQ (a wholly owned subsidiary of Nokia). Nokia will also be getting paid by Microsoft for access to their patent portfolio.
For more on what insiders had to say about the Nokia-Microsoft deal, check out the scoop over at Bloomberg.