You've probably heard that Apple managed to block the Samsung Galaxy Tab 10.1 shipments in Europe through a preliminary injunction by a German court. The court's decision was made without a hearing (that's the standard practice) and now it's up to Apple to prove they have a case.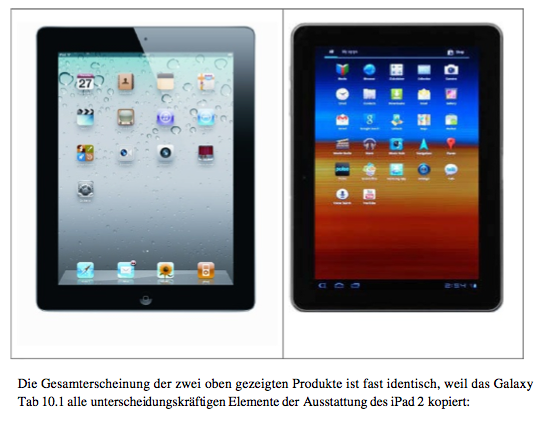 But Dutch site, Webwerld, has done some investigating and they've discovered that Apple may have tried to bolster their chances of success by manipulating the evidence.
The image above shows the iPad and Galaxy Tab side by side, the image is taken directly from Apple's documents submitted to the German court. It's hard to spot at first but that's not how the 10.1″ model of the Galaxy Tab should look like – it should have a wide aspect ratio, noticeably wider than the 4:3 aspect of the iPad.
Here's how the two tablets really look like: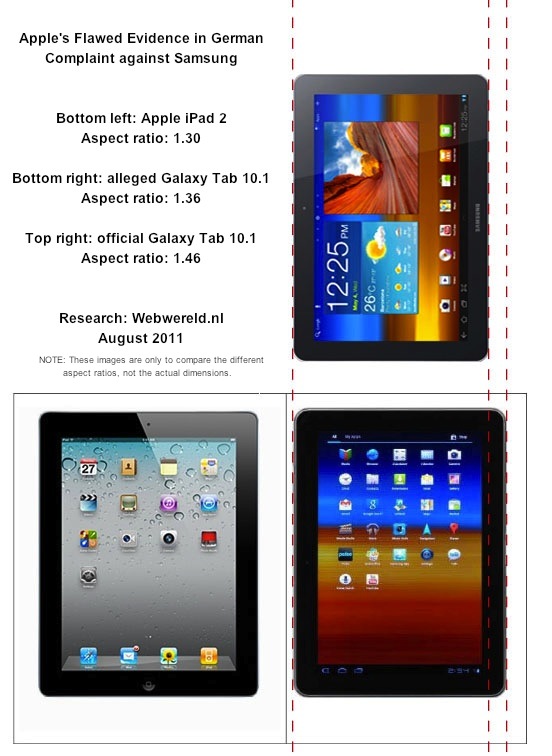 It's subtle but it makes the Galaxy Tab 10.1 look much closer to the iPad, which supports Apple's claims. The image is reportedly taken from an earlier lawsuit and might be of a prototype of the Tab 10.1 rather than an altered image of the retail model. Neither Apple's nor Samsung's lawyers have offered any comment.
Right now it's not clear just how much (if any) help this will be to Samsung. But if Apple fail to convince the judge that Samsung have violated their intellectual property, Apple will have to pay Samsung compensations over lost business (a preliminary injunction is granted relatively easily but it caries this risk).
There's a hearing in court on 25 August after which we should know more – will the image be considered falsified evidence and how will that hurt Apple's case.
Thanks to everyone who sent this in!
Source (in Dutch)