The Nintendo Wii U, the successor of the highly successful Wii, has been officially announced with pricing and a launch date for Japan. Later today there will be a Nintendo event where they'll reveal the worldwide launch plans. The exact specs of the new game console are still not clear though.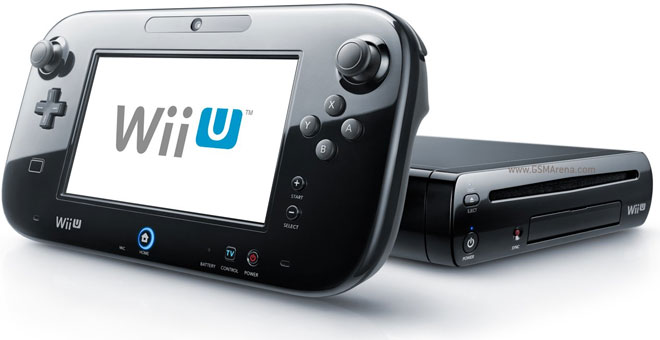 Luckily, someone posted a pretty extensive specs sheet based on the site for Wii U developers.
Here go the highlights of the new Nintendo console:
Tri-core IBM PowerPC-based processor; 3MB cache
1GB of RAM available to games, 1GB system memory
AMD Radeon-based GPU7 (DirectX 10.1, OpenGL 3.3 equivalent functionality)
8GB storage (Optional 32GB); SDHC card slot; support for external HDDs
4 USB 2.0 ports
Wi-Fi 802.11 b/g/n
Up to 1080p output resolution
HDMI, DVI, component, RGB and S-Video TV-Outs
6 channel audio support via HDMI
Sounds pretty good, considering the very limited hardware that the Wii had. The GamePad controller features a 6.2″ LCD screen of FWVGA resolution (158ppi) along with hardware game controls, stereo speakers, a microphone and camera plus NFC support.
The price of the Wii U in Japan is set at 26,260 yen ($340) for the regular version (available in white only) and 31,500 ($405) for the premium version (with 32GB storage, available in black only). The two versions come with a GamePad and three stands – one for the Wii U, one for charging the GamePad and one play stand.
Update: The official US prices were just unveiled – the standard 8GB version costs $300, while the 32GB premium one is $350 (this one also adds a subscription to Nintendo's Premium Network). The Wii U will arrive in the US on November 18 and will reach Europe on November 30.

The bad news is that the fancy GamePad controller accounts for half of the price – a new one will set you back 13,440 yen ($170). Wii U Pro controllers (they look like standard console controllers) are priced 5,040 yen ($65).
The Nintendo Wii U doesn't come with a Wii Remote controller or Sensor Bar, but you can get some separately.