Ivy Bridge seems to be moving away from us every time we get closer – Intel has reportedly told its partners that their next generation desktop CPUs won't be hitting the market in March-April as previously thought, but instead will come out some time in Q2 2012.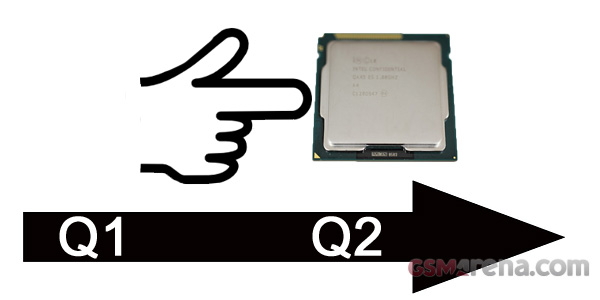 The new processors feature several key improvements that make it worth the wait – or it did at least when we thought they were coming sooner.
The new 22nm process and utilization of 3D transistors result in a significantly reduced power usage, plus the built-in GPU should finally offer acceptable gaming performance.
Here's what the lineup should look like. It matches what they now have with current Sandy Bridge processors (no surprises like hex-cores or anything), but check out the TDP specs – they are lower across the board and Ivy Bridge will still outperform their Sandy Bridge counterparts in every scenario.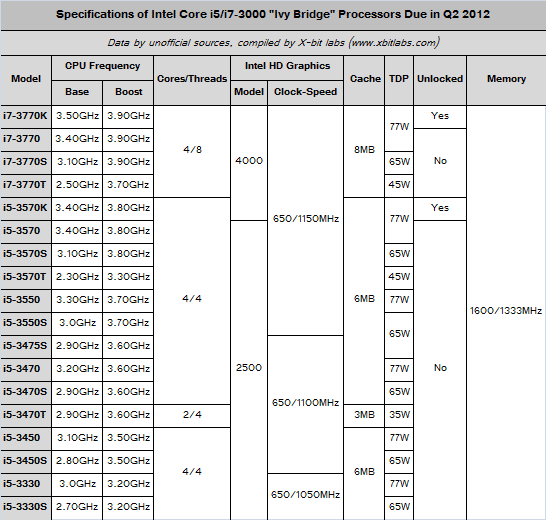 It all sounds very good, but Q2 seems far off – especially when you consider that this isn't the first time Intel pushed the release date for Ivy Bridge back (fingers crossed they won't do it again). Also, the budget minded Core i3 Ivy Bridge CPUs will come even later, we'll only be getting Core i5 and Core i7 in Q2.
Okay, maybe Q2 isn't as distant as I'm making it sound, but some (like me) would rather wait a few months after the debut for the prices to drop, so Q2 means such people will have to wait until Q3 to get one.
There's no info on whether the mobile parts of the Ivy Bridge lineup have been delayed along with the desktop processors.