Designed by Apple in California. Assembled in USA. – This is what lots of new iMac owners noticed engraved on the back of their computers. A while ago there were some iMacs assembled in the US according to the retail box, not the aluminum back, but they were believed to be refurbished.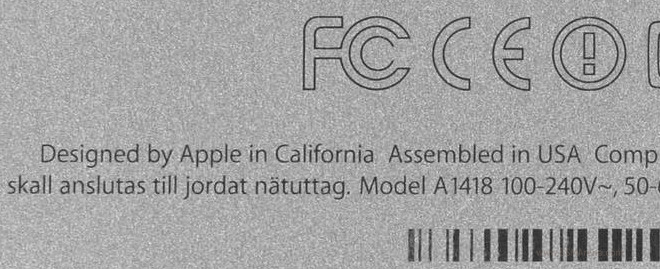 Now lots of the iMacs currently sold within the USA are actually build there too. The speculations are over, CEO Tim Cook came up with a statement on the matter. Here is what he said:
"Next year we are going to bring some production to the U.S. on the Mac. We've been working on this for a long time, and we were getting closer to it. It will happen in 2013. We're really proud of it. We could have quickly maybe done just assembly, but it's broader because we wanted to do something more substantial. So we'll literally invest over $100 million. This doesn't mean that Apple will do it ourselves, but we'll be working with people, and we'll be investing our money."
So, the one person responsible for moving the production to China in the first place, is now responsible for bringing it back home. Apparently, we are talking for computers only here, I doubt the iPhone/iPod assembly will leave Foxconn any time soon.
The part where the production will begin in 2013 is pretty confusing, though. Given that there are already many reported cases of iMacs assembled in Apple's homeland, it's obvious that it is already underway. We'll only know for sure when the complete interview airs on NBC tonight at 10PM EST.