Dell and Intel have taken the wraps off of what they claim is going to be the world's thinnest tablet. The Dell Venue 8 7000 is just 6mm thin, which beats even Sony's 6.4mm Xperia Z2 Tablet and Xperia Z3 Tablet Compact.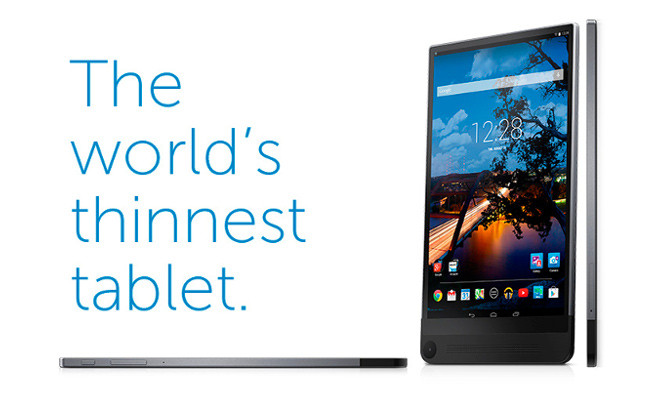 But that's not all for this device's differentiating features compared to the competition. It's also got a RealSense 3D depth-sensing camera, which enables things like facial recognition, emotion tracking, 3D scanning, and 10-finger gesture recognition.
The Dell Venue 8 7000 doesn't have a release date set just yet, but it should be on store shelves in November. Pricing hasn't been announced, and that may turn out to be one of its biggest shortcomings – given the specs here. The tablet runs Android 4.4 KitKat and has an 8.4-inch QHD (2,560×1,600) OLED touchscreen.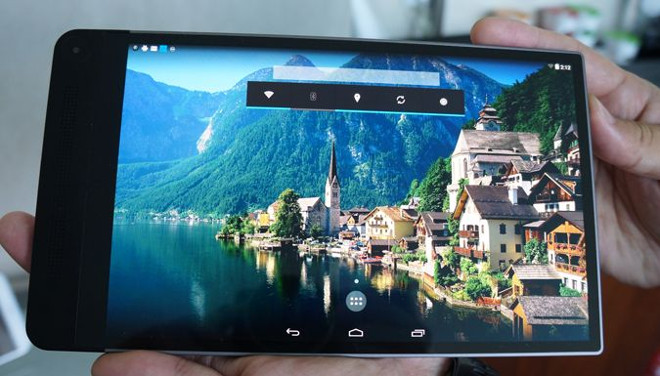 It's powered by a quad-core Intel Moorefield chip (which can be clocked between 1.6 GHz and 2 GHz). It has 16GB of storage space and microSD card support for expanding that. As you can see, its design is pretty unique, with small bezels on three sides, and a huge fourth bezel. That houses a large speaker and the aforementioned 3D camera.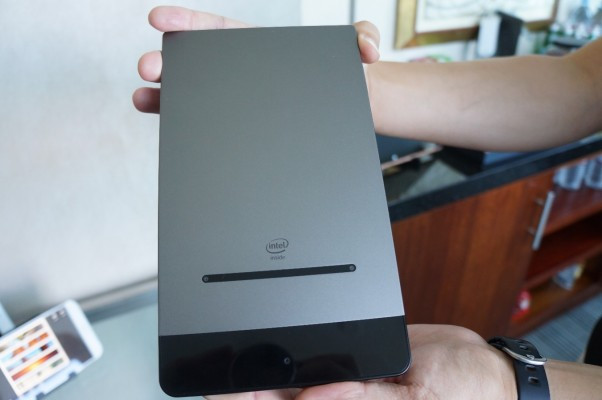 The RealSense tech employed in the camera is essentially a 3D mapping engine akin to what we've seen in Microsoft's Kinect. Intel says it will be featured in multiple ultrabooks, PCs, and tablets before the end of the year. On the Dell tablet, for example, it lets you change the focus of an already taken photo, and even measure objects within a picture.