Remember the Dell Thunder and the other weather-themed droids that leaked in April? The Thunder even starred in a video. No, it's not official yet but it already has its first preview…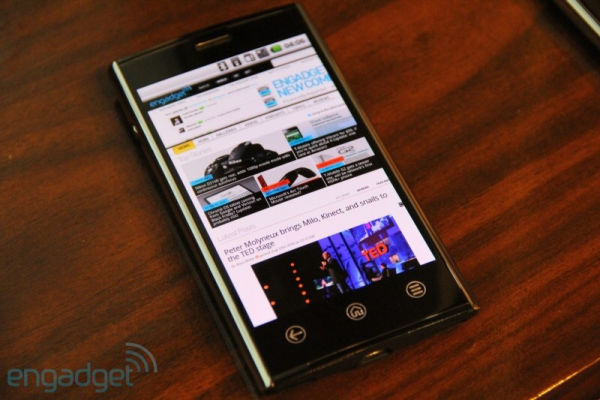 Engadget got their hands on a couple of Dell Thunder prototypes and managed to confirm some specs while raising questions about others. The units were far from production ready – one ran Android 1.6 Cupcake, the other 2.1 Eclair and the software had support for hardware that wasn't present (e.g. an HDMI port).
And both Thunders had LCD screens rather than the AMOLEDs we were expecting. This could be just for the prototype (or is Dell feeling the AMOLED shortage too?). Anyway, one of the screens had the usual 480×800 WVGA resolution, though Engadget claim the other screen had a resolution possibly as high as 1280×768.
That wasn't confirmed with measurements so don't take it for granted. As a whole, the Dell Thunder hardware scored good points. The CPU performance lagged slightly behind an Eclair Nexus One, which is typical for test software.
Speaking of software, there's no sight of the promised custom UI, so it's anyone's guess if Dell actually managed to improve the Android experience.
Here's a hands-on video if static images aren't enough for you.