The big phone/small tablet Dell Streak finally has a launch date for AT&T. It's been on pre-order since late July and if you've signed up for that you'd be able to snatch it a day early…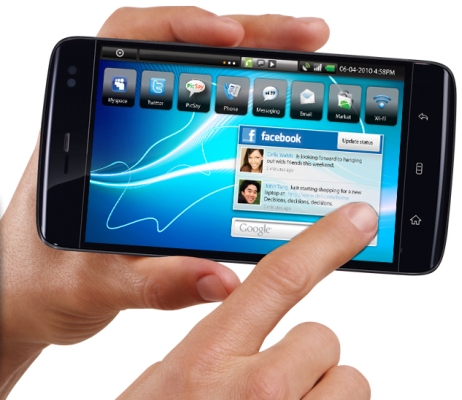 The pricing of the Dell Streak has been known for a while – 550 US dollars contract-free or $300 if you put pen to paper on an AT&T contract. If you redeem your pre-sale coupon you can snatch a Plantronics Bluetooth headset for just 99 cents (while supplies last).
And you'll need one too, if you're going to make use of the phone functionality of the Dell Streak as its screen measures a hefty 5 inches. The OS is Android 1.6 for now but Dell are hard at work to update it to 2.1 Eclair which should also bring 720p video recording to the 5MP camera.
The Dell Streak will be available from AT&T starting August 13 (that's this Friday) or tomorrow if you signed up for the pre-order.