You own a Galaxy Gear and need to get somewhere but don't know the way. While Google Maps integrates with Android Wear, your Tizen-powered Samsung Gear smartwatch can't use Android Wear apps. How to get out of this conundrum? The free D.M.A. Navi Watch app.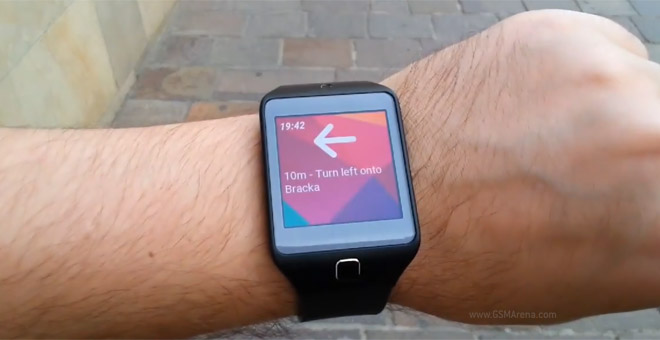 The app still uses Google Maps for navigation, but transfers the notifications put out by Maps onto your wrist.
To do this it will need access to read your notifications. Here's a video that shows how that's done plus the rest of the setup process to get D.M.A. Navi Watch up and running.
And here's a video of the app in action:
The app is available for free from the Samsung Gear app store. People have reported successfully running it on both the original Galaxy Gear and the Gear 2. You can get in touch with the app's developer at the XDA Developers forum.