The team behind the popular Android ROM has hinted that the release of their next build (based on Android 4.2.1) is imminent.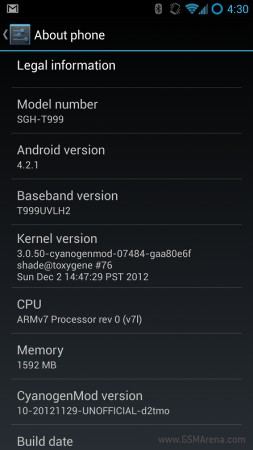 Steve Kondik, the man behind CyanogenMod, posted a screenshot showing the new version number running on a Galaxy S III.
The new update fixes the "December bug" which plagued Jelly Bean users of the new Nexus devices, and is flaunted as being very smooth in terms of performance.
Obviously, the new CM10 build will be available first to those bold enough to have rooted devices capable of running CyanogenMod, although seeing as how Mr. Kondik is also employed by Samsung, a proper release of the firmware cannot be far behind.