The popular CyanogenMod ROM for Android now has a dedicated site for all the latest updates.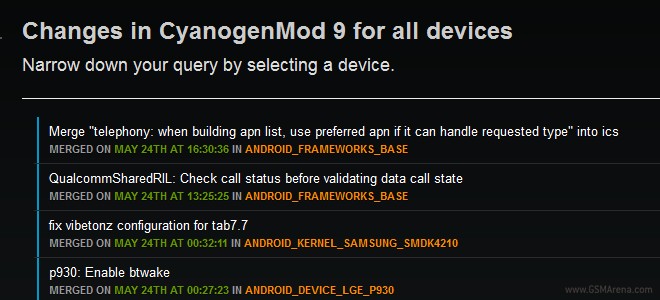 If you have a Cyanogen-running device, this is an excellent way to track whether the build for it has been updated.
While custom firmware is a great way to add some extra functionality to your device, the various CyanogenMod 9 builds (the ones based on Android 4.0), are not without their fair share of problems.
The newly-released changelog site lets you filter results by device, allowing you to see if a problem you've been having has been fixed. It also lets you see if a certain nifty ICS feature has been implemented.
More info on how to get CyanogenMod can be found here. Keep in mind that installing a custom ROM involves steps that void the warranty on your device, so proced with care.
Thanks androidindian!