The most popular custom ROM for Android has entered the age of Lollipop, with the release of the first nightly builds based on the latest OS version from Google. CyanogenMod 12 builds come with Android 5.0.1 Lollipop, and they're already available for 31 devices.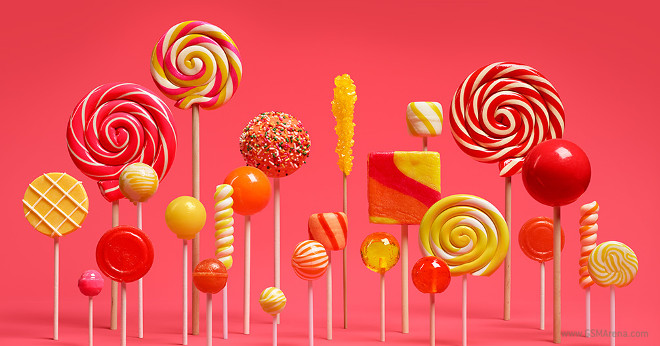 Obviously, more handsets and tablets should get CM12 support in the future. And like with all CM nightlies, keep in mind that these too can have (many) bugs. If you aren't comfortable with that, you should wait for an "M" release based on Lollipop.
Cyanogen says the nightly builds should be decent daily drivers, with full hardware support for the essentials (such as calls, Wi-Fi, Bluetooth, GPS, camera, and the likes), but some niche hardware (such as IR sensors) may not function. Also, a few "large items" aren't yet implemented – we're talking about the theme engine, reorganized Quick Settings (including the Ribbon Mode), navigation bar reorganization and customization, sound panel customization, and lock screen quick unlock.
Undoubtedly, all of these will come in the near future, but they aren't in right now. Aside from porting features from CM11, the team is also working on new stuff such as Ambient display, a revamped Messaging app, and a weather option for the extended status bar.
Here's the full list of devices that currently have CM12 nightlies available: OnePlus One, LG G2, HTC Droid DNA, LG Optimus G, LG Optimus G Pro, HTC One XL, Moto G, Oppo Find 5, Nexus 7(2013), Moto X, Samsung Galaxy Note 3, Samsung Galaxy Note 3 (Sprint), HTC Evo 4G LTE, Samsung Galaxy S4 CDMA, Samsung Galaxy S5, HTC One, HTC One (Sprint), HTC One (Verizon), HTC One (M8), LG Nexus 4, Samsung Galaxy Tab Pro 12.2, Motorola Droid Razr HD, HTC One Max, HTC One Max (Sprint), HTC One Max (Verizon), Samsung Galaxy S4 Mini, Samsung Galaxy S4 Mini LTE, Motorola Nexus 6, LG G Pad 8.3, HTC One S, LG G3.