The folks at Zeptolab have released the newest installment in the series of Cut the Rope games. Called Cut the Rope: Time Travel, this new game includes the familiar gameplay of the previous two games but includes some new mechanics and characters.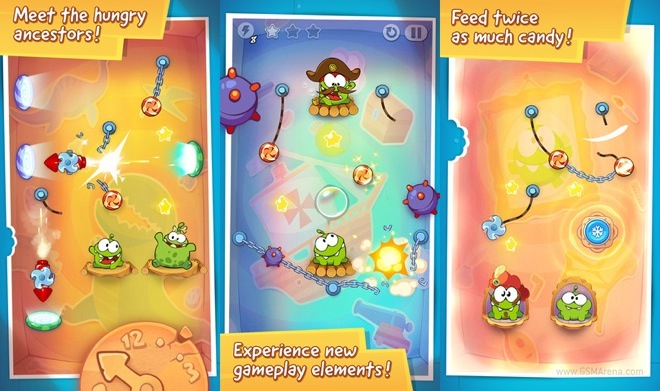 The theme of the game, as you can tell is time travel. The game's main character Om Nom has gone back in time and has come across its ancestors. The game now features not one but two little monsters with a candy for each and you have to feed both of them. And as before, you have three stars to collect. The game carries over a few mechanics from the previous two games but there are several new ones as well.
Cut the Rope: Time Travel is currently only available on the App Store, with separate versions for the iPhone and the iPad (sigh). The iPhone version is priced at $0.99 and the iPad version costs $2.99. An Android version should be in the works but no information is available on that at the moment. You can look forward to our review of this game shortly.
Update: The game is now out on the Play Store, as well.
Android – Free (Adware) • Premium