The hit mobile game Cut the Rope has now landed on your desktop browser. The game developers have partnered with Microsoft to release the game for their Internet Explorer 9 browser. Having said that, the game works just fine on other browsers too.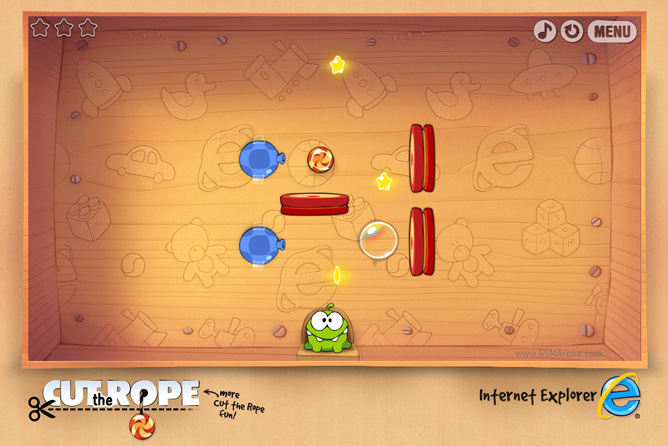 This version of the game seems to be identical to the one that we saw for Windows 8. It uses a landscape layout unlike the mobile versions. Right now, you only have 25 levels available, with the last seven only available if you pin the game through IE9 to your Windows 7 taskbar. Additional levels are expected to arrive soon.
Best part is that the game is completely free, although I'm not sure if this is a limited time thing or it will be that way forever. To start playing the game, click on the source link below.