The sequel to one of the most popular mobile games is primed and ready to hit Apple's app store. That's right, brush up on your rope-cutting, puzzle solving, and candy feeding skills, because Cut the Rope 2 is launching on December 19.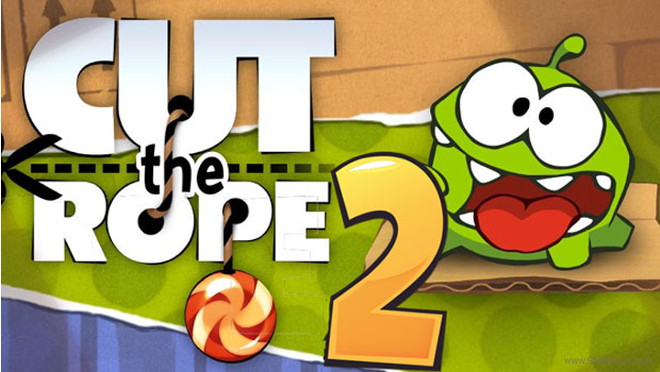 The announcement was made by CEO of Zeptolab, Misha Lyalin at a Cut the Rope 2 press event that took place this past Thursday.
In an effort to get people buzzing about the release, ZeptoLab has priced Cut the Rope 2 at a discounted 99 cents the day it debuts. It will only be so cheap for a limited time, but there has been no word on when the promotion ends. Also, and this may come as disappointing news to all non-iOS users out there, but Cut the Rope 2 will be released as an Apple app store exclusive. So anyone rocking anything other than an iDevice won't be enjoying Cut the Rope 2 on day one.
The original Cut the Rope game reached over 400 million downloads this year. The game and Om Nom's likeness have been licensed for various Cut the Rope toys and other branded products. We'll see if ZeptoLab can continue the trend with their second installment of the popular game.