Colorware, a US-based company which specializes in creating custom paintjobs for a wide range of consumer electronics, has added the Samsung Galaxy S4 to its list of supported devices.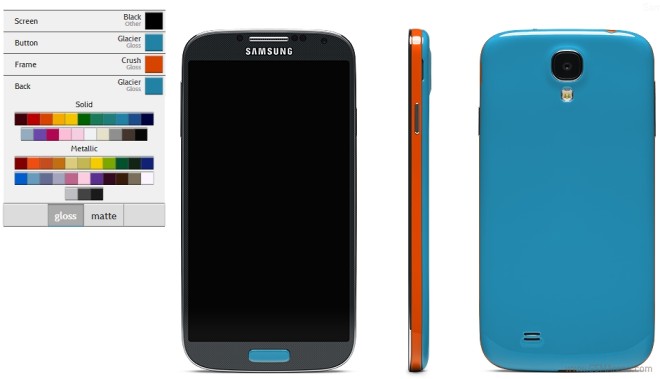 Unfortunately, getting yourself a custom-colored Samsung Galaxy S4 will set you back a cool $1000.
Colorware's process involves taking apart a brand new Galaxy S4, individually masking and painting all your selected parts, reassembly and inspection, and then shipping you the finished product after about 14 days.
It's important to note that the price includes a brand new unlocked GSM Galaxy S4 (you can't provide your own), and that the disassembly process will void your manufacturer warranty (although Colorware offer a one year warranty of its own, as well as an extended warranty).
So, if you want to sport the latest and greatest in colors no one else has, you can get your colorized Galaxy S4 here. They also have custom iPhone 5's and BlackBerry Q10's as well.