Chinese manufacturer, Cube, has prepped an Android tablet with a display sporting the "Retina" resolution of the iPad 3, namely 2048 x 1536.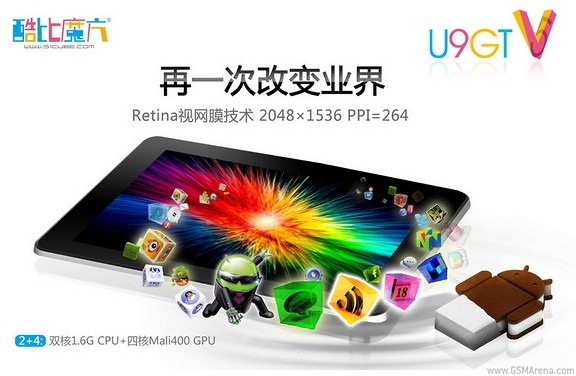 The Cube U9GT5 will allegedly cost just $200 (or less than half an iPad 3) and will probably be launched in China first at an unspecified date.
The display is said to be 9.7″ is size (just like an iPad's) and produces the same ~264 pixels per inch density. It does sound interesting, but as Android has been optimized to run at a different aspect rati might not look all that natural.
The display aside the Cube U9GT5 will be rocking a Rockchip RK3066 chipset with two Cortex-A9 cores and a quad-core Mali-400MP GPU. The slate will reportedly ship with Android 4.1 Jelly Bean on board.