If you read our Top 10 Games of 2014 list, you'd have noticed the No. 3 slot was taken by a relatively unknown game called Crossy Road. Although despite its humble roots, the game had completely earned its place in the list thanks to its addictive gameplay.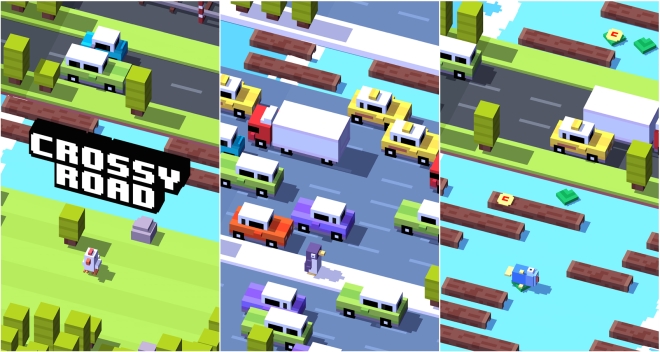 Although Crossy Road has been available on Android for a while now, it was limited to the Amazon Appstore for some reason. Now, the game is finally available to download from the Play Store.
The Android version is made by Yodo1 Games but is otherwise identical to the iOS version. The gameplay is similar to the classic arcade game Frogger and has you tapping on the screen to get the various animals and other characters across the street to the other side through traffic and flowing rivers without getting run over or drowning. There are tons of characters to unlock and although you can pay to to unlock them, the game does it for you at a regular basis as long as you keep playing it. There is support for Play Games to share your top score with your friends.
Crossy Road is available for free on the Play Store.