Gamers in here may already be well acquainted with Bastion, one of the best RPG to have come out in recent times. It was recently ported over to iOS, which we reviewed a while back and found it to be just as good as it was on the PC or the consoles.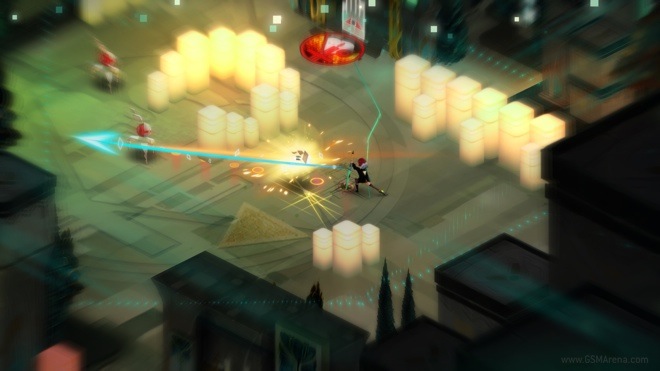 Now the developers of Bastion — Supergiant Games – have revealed their upcoming game called Transistor, set to launch in 2014. The game takes place in a futuristic city called Cloudbank, where a young woman named Red is attacked by a mysterious group of assailants with an equally mysterious weapon, called Transistor. She survives the attack and is now in possession of the weapon. She then embarks on a journey to find out more about the group that attacked her and the weapon, while they are out to retrieve it back from her at any cost.
The game features a top-down isometric 3D design, similar to Bastion. The gameplay seems to primarily revolve around the weapon Transistor, which seemingly has multiple powerful attacks. The level design looks gorgeous and the soundtrack sounds like it's going to be amazing, just as it was with Bastion.
As mentioned before, the game is set to launch some time in 2014 but no platforms have been specified so far. After playing Bastion, I have high hopes for Transistor and it looks like it would live up my expectations. You can watch the first trailer below.