Microsoft's Windows Phone has been trying hard as of late to stand apart in the smartphone race, and one way it does this is through the use of its Live Tile interface.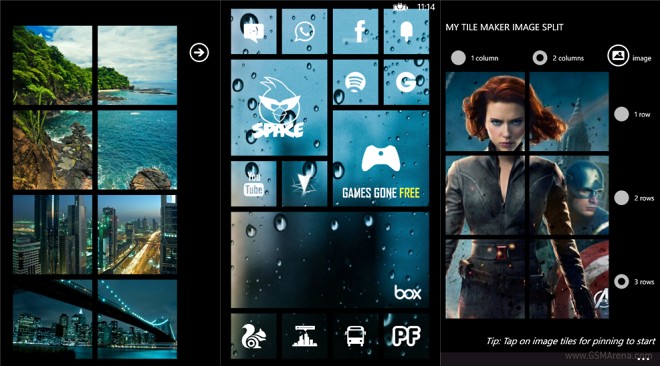 If you want an even more unique look, there are a few neat apps out there that let you use custom images to create a collage of all your tiles. This way, you can add some personal flair to your Start screen and make it look cool at the same time.
The original tile generator, WizTiles, has been around for some time, and lets you use an image to create single or double-sided tiles, and even your own themes.
Skinery offers slightly less customization functionality, but lets you apply themes to third-party apps like WhatsApp and Facebook, rather than just to connectivity shortcuts and the like.
You can also give some other apps like Custom Tiles Maker or MyTileMaker a whirl as well. Some of those have other cool features like the ability to change the Lockscreen background or write custom actions to NFC tags.