Happen to have 130 HTC One units laying around? If yes, then you can create your very own Matrix-style bullet time effect. At least that's what Qualcomm did to demonstrate its latest Snapdragon SoC.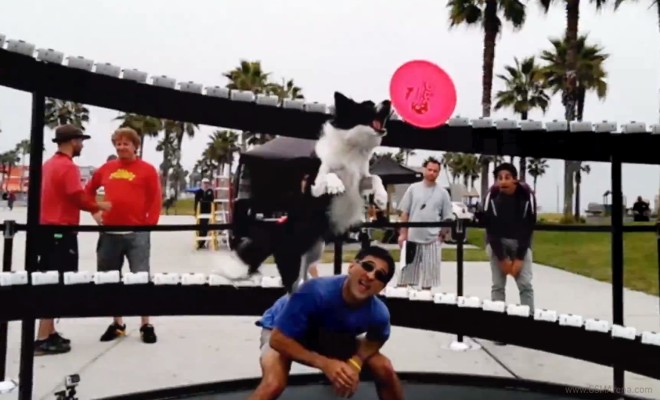 Dubbed the Snapdragon Booth, some 130 HTC One handsets were set up on a rail to provide a virtual 540-degree bullet time video effect.
No longer needing millions in funding and several years of development,the bullet time effect is no longer as unfeasible as it once was. Qualcomm has taken advantage of that and set up its own booth where you and your friends can create your own bullet time shots. Check it out:
While you could theoretically achieve the same effect using any 130 devices capable of shooting photos and having a Snapdragon processor isn't necessarily an advantage, it's still a neat way to get publicity. Qualcomm revealed that it created a custom Android app to make it all happen, which means you can too, even if you don't have 130 devices.
Head over to the official Snapdragon Booth site, where you can see a whole bunch of bullet time GIFs, as well as an online poll to bring the booth to your city.