Some of you may be familiar with CPU-Z. Designed for Windows PCs, it is the go-to application to find out detailed information about your system, from your CPU to motherboard, chipset, GPU, memory and much more. CPUID, the creators of this application, have now released a version of CPU-Z for Android.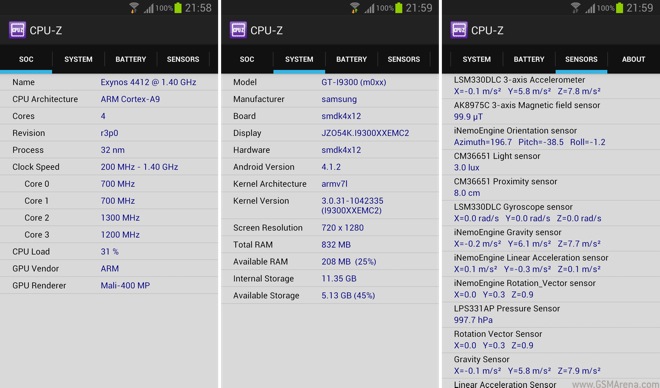 As you can expect, CPU-Z on Android gives you lowdown on your device. It gives you information about your SoC, including the current clock speeds of all the CPU cores and the CPU load, system information, including software version and available free memory and storage space, battery statistics and readings from all the sensors on your device, including the accelerometer, proximity sensor, gyroscope, etc.
The app is free to download and a good tool to find out a bit more about your device. You can download it from here.