There are already a few laptops that use Gorilla Glass protection for their screens, but Corning Predicts the market for glass for touch-enabled laptop screens can become as big as the smartphone market so the company announced the Gorilla Glass NBT.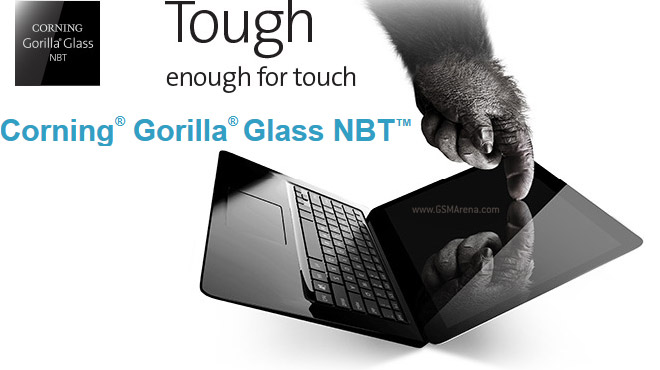 The NBT glass offers the usual advantages of Gorilla Glass – it resists scratches, hides the ones that appear and prevents their propagation.
Corning says that Gorilla Glass NBT can be 8-10x tougher than the traditional soda lime glass and handles accidental bumps better and reduces damage if you close the screen over something on the keyboard as this corny promo video demonstrates:
The VP at the PC Product Group at Dell that the company will bring NBT-protected devices this fall. The company already has Gorilla Glass (the original) on some XPS and Precision notebooks (as do a few other companies). According to Corning there are other laptops on the way from "leading global brands" later this year.