We knew the Samsung Galaxy Camera screen is guarded by the Gorilla Glass since its announcement. But the official press information didn't say anything on the type of the Corning product used.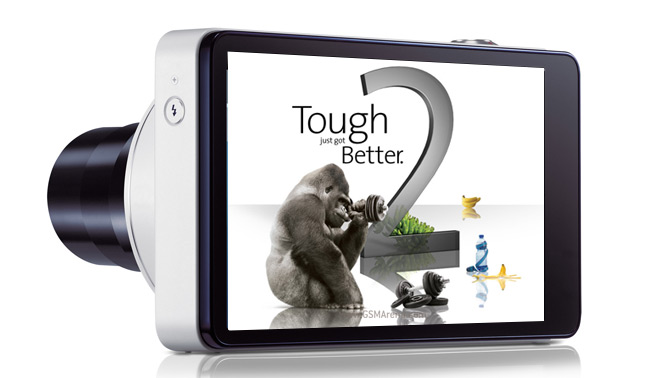 That's why we decided to ask Samsung's representatives at IFA about the protective layer over the Super Clear LCD screen on the Android-powered camera.
It turns out that the Galaxy Camera's display is indeed protected by the second revision of Gorilla Glass. Sure it's not going to affect the purchasing decisions of anyone, but it's still good to know that Samsung didn't cut any corners there.