One of the best parts of an open system like Android is that you can modify it and tweak it as much as you like until you finally end up with something perfectly tailored for your needs (or brick your device). And if you have already tried all those custom ROMs that someone else created and found joy in none of them we have some good news for you.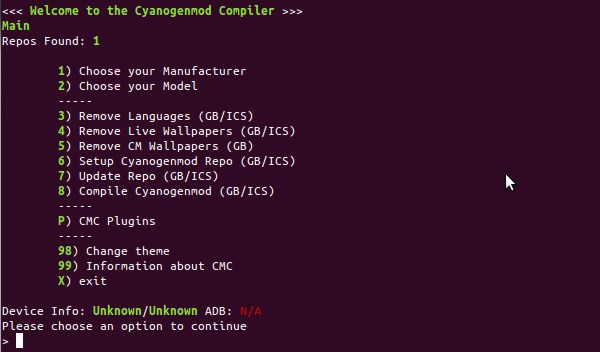 Thanks to lithid-cm from the XDA developers' forum you can now create a customized CyanogenMod ROM yourself. It's all using command line interfaces and it's not pretty, but it's fairly effective, despite its alpha status.
If you know what you are doing, you may follow the source link and check out what the project is all about. You will also find detailed instructions on how to get the Cyanogenmod Compiler up and running.
Right now the tool doesn't let you customize the CyanogenMod too deeply, but you can still play with themes, wallpapers, languages and plugins. And there're plenty of new features coming up, so if you are into that stuff, you might want to bookmark the topic to keep an eye on its progress.