It's been a busy week for CyanogenMod – to accompany the almost daily ports popping up for various devices, some users over at the xda-developers blog have achieved an unofficial CyanogenMod 10 port to the Motorola Atrix, DEFY, DEFY+ and the Tegra 3-only HTC Endeavor (One X).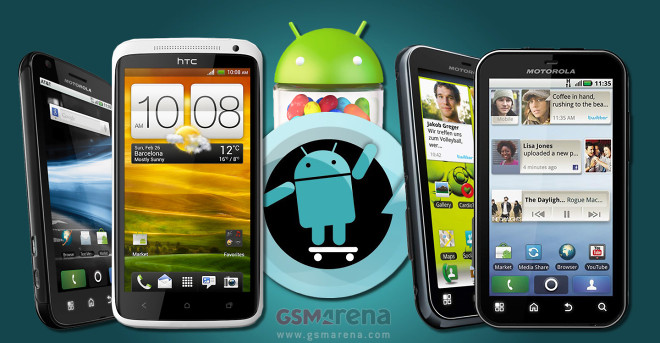 While CM 10 does bring Jelly Bean to the aforementioned devices, it's important to keep in mind that the software is still in its early stages of development and you will experience bugs, and there's always the risk of bricking your device.
Still, most of the basic functionality is there – phone calls in particular shouldn't have any major issues.
Among the more active devs that helped make this happen are user Quarx, TripNRaVeR and rogro82.
So if you own any of these devices and are eager to get some Jelly Bean, you'll find the links below complete with instructions. As always, proceed with caution, and know that the procedures below will void your warranty.
Thanks to Kenpachi Zaraki, Shyam and Ibhati for sending this in!
Atrix | One X | DEFY/DEFY+