Not another iPad post, no! Sorry guys, we're just excited over our new office gadget and that's why it's getting all the attention of us bloggers. As usual, if you don't like a post, just skip it, alright?
Now the new iPad topic of the day is the ClamCase for iPad. It's actually a 3-in-1 gadget – a Bluetooth keyboard, a stylish 360-degree flip case and a positioning stand. Inserting your iPad in the ClamCase will make it look just like a netbook. I bet Steve Jobs is clenching his teeth right now somewhere out there.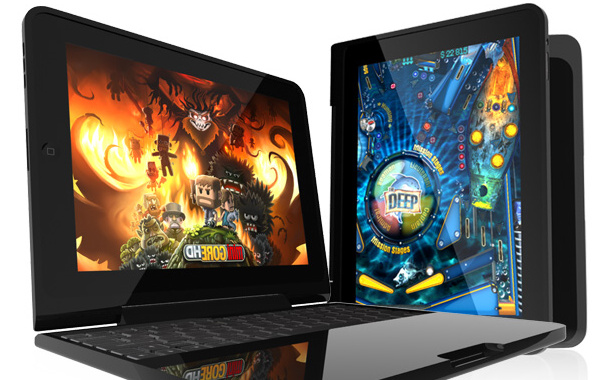 But seriously, Mr. Jobs, don't take that as an insult. I only meant it will have the looks of a netbook. The iPad will never be a true computer no matter what high-tech case you shove it in.
Anyway, thanks to its 360-degree flip capabilities, you can use the case as a stand in both portrait and landscape directions, while the Bluetooth keyboard inside will surely make typing a breeze. Though, I gotta admit I really like the on-screen iPad keyboard.
There is no other information about the ClamCase except the following video:
I'm sure more of these cases will start popping up all over the place very soon. The idea is definitely good and will help the iPad users to overcome the awkwardness when it comes to typing on it, holding it, or using it on a table.