Apple reported that iPad sales had declined in the company's third fiscal quarter this year from 17 million last year to 14.6 million. Now analysts from Citi Research say that Apple's tablets will continue to lose market share even when the new iPad 5 and new iPad mini are announced.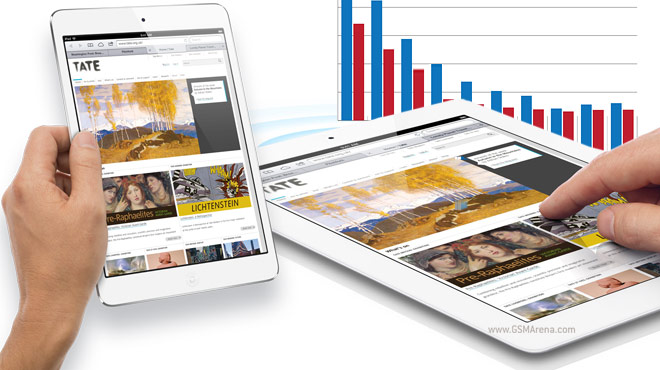 Opposite to the iPad's decline, the overall tablet market was on the rise during the third quarter. The expectation for the fourth quarter is for iPads to decline 7% year on year.
It's more than just pessimism – Citi analyst Glen Yeung says that even if iPad shipments go up 75% next quarter due to the new iPads, the overall growth year on year will be just 6%. IDC calculates that the tablet industry growth is over 58%.
Citi bases these predictions on the assumption that there will be two new iPads in Q4, with the mini still using a non-retina screen.
With or without retina, it will be interesting to see how the new iPad mini fares against the new Nexus 7 tablet.