Today Google has announced "guest mode" for its Chromecast HDMI streaming dongle. This new functionality lets people connect to your Chromecast without having to also be on the same Wi-Fi network as the dongle.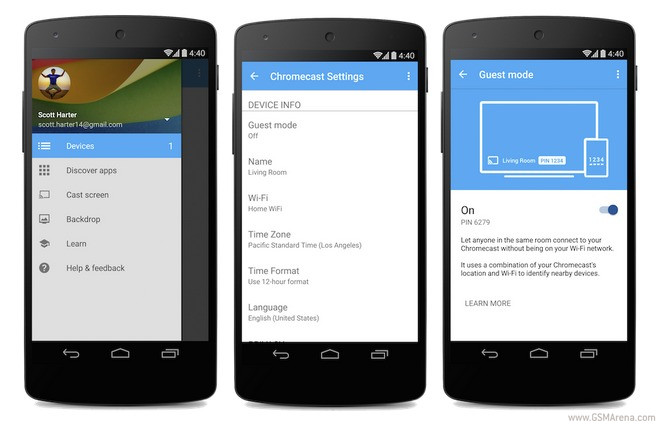 Previously, anyone who wanted to send stuff to a Chromecast had to have their mobile device connected to the same Wi-Fi network as the streaming device. Not anymore, though.
This means your friends will be able to easily send stuff to your TV, via Chromecast, without you having to give them your Wi-Fi password. In order for the new feature to work, you'll first need to have the newly updated Chromecast app for Android installed on your phone or tablet. Then, go to the menu, tap Devices, select your Chromecast, tap Guest mode, and turn it on. That's it. Obviously though, you'll need to be connected to the same Wi-Fi network as your Chromecast in order to turn this feature on or off.
Do note that guest mode is right now only available for Android devices running version 4.3 Jelly Bean or higher. Guest mode is not supported on iOS.