A nifty new Chrome experiment has caught our eye recently, one which lets you and your friends use smartphones or tablets to control online games.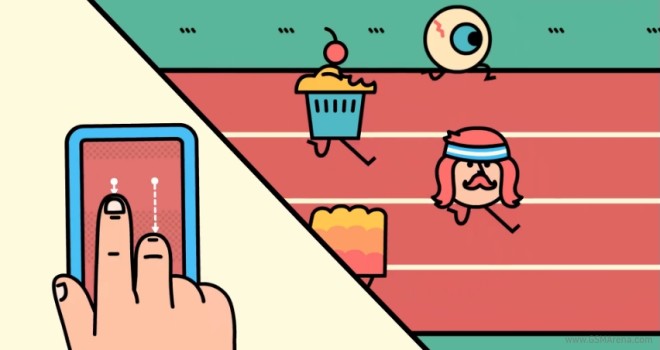 You and up to three other people can swim, cycle or run your fingers against each other in this nifty new way to have fun with your mobile devices.
All you need is a good WiFi connection and a compatible device (Android 4.0+ and iOS 4.3+ phones and tablets both work) with Chrome for Mobile, Firefox mobile version 15+, or Safari mobile version 5+.
The cool thing is that Syper Sync Sports lets you run your fingers off in online matches on other desktop browsers such as Safari or Firefox browsers as well – not just on Chrome.
This latest experiment from Google Creative Labs is made possible by Websockets real time server collaboration, as well as new HTML5 features like audio and Canvas.
Thanks, stoictj, for the tip!
Check out Super Sync Sports here.