Google's new tablet, the Nexus 7, will be the first device that will come with the mobile Google Chrome as its default browser. Google's presenters were mum on what that means for other devices.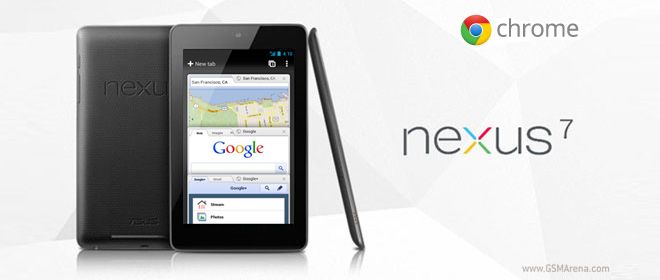 Nexus 7 is also the first Jelly Bean device, so it's possible that JB will drop the current browser and use Chrome. Since it would be a while since any of us not present at the Google I/O gets one, I suggest you head to the Google Play app store to get the latest version of the Chrome browser for Android. It just graduated from beta.
And while it might seem like such a big deal at first glance, you should know that if Chrome becomes the default browser that means the old browser will be gone for good. That won't please people who like the browser as it is and, more importantly Flash lovers. The current browser supports Flash while Chrome does not, so this might be the end of the road for the Adobe technology on smartphones. Then again, Adobe did say that they won't support flash past Ice Cream Sandwich, so it was inevitable we guess.
By the way, Google Chrome is now out of beta. You can grab it from the Play Store.